Message from Tokyo Hirogari Japanese Language School
Japanese Language Course (in-person lessons)
Our online lessons(Online Japanese Conversation Course)
Our online lessons(Online Business Japanese Course)
News
About Tokyo Hirogari Japanese Language School
Tokyo Hirogari Japanese Language School is a Japanese language school that provides online Japanese language education to people who wish to study Japanese language both in Japan and overseas, as well as to people who live in Japan and have a working holiday visa or a short-term stay visa in Japan.
Anyone who lives outside of Japan, but wants to learn Japanese online.
Anyone who isn't able to go to Japan at the moment, but would like to study Japanese online with a Japanese language instructor.
Anyone who is in already in Japan on a working holiday and would like to learn Japanese while working part-time. Also, anyone who wants to experience Japanese culture.
Anyone who is in already in Japan on a working holiday, but wants to improve their Japanese speaking and listening skills and get a better part-time job.
Anyone who came to Japan with their family for work reasons and wants their family members to learn Japanese so that they will not have difficulties in their daily lives.
Anyone who wants to learn Japanese for business purposes.
Anyone who is currently enrolled in a Japanese university or vocational school and wants to pass the Japanese Language Proficiency Test in order to find a job.
Anyone who has a child and wants to be able to read letters received from their kindergarten, nursery school, elementary school, or junior high school.
Anyone who wants to talk about cultural differences and problems concerning raising children in Japan.
Anyone who wants to be able to communicate with Japanese people in Japanese.
We hope to provide a place for the types of people mentioned above to learn Japanese, become able to communicate smoothly in Japanese, and connect with other people through communication, which will lead to enrichment of their lives in Japan.
This makes studying Japanese at Tokyo Hirogari Japanese Language School with friends who share the same goal a great choice.
Education Program Features
We provide practical education and opportunities to learn real-life Japanese.
Feature1 We provide education that is well-suited to each individual student while utilizing ICT.
Feature2 Students can learn useful Japanese according to their learning purposes.
Feature3 We provide opportunities for learning through social interaction, such as participation in community and volunteer group events.
Feature4 Students can experience Japanese culture while they are in school. Courses on Japanese culture are also available.
Collaborative Learning
Improvement of Communication Skills
Classmates cooperate and work together in order to accomplish their tasks.
Mutual Understanding and Mutual Benefit
Through the process of carrying out tasks in cooperation with others, students will cultivate the ability to understand different values and create new ones.
Japanese Language Learning Support Tailored to Each Student
We listen carefully to the purpose of each student's Japanese language learning and provide support to help them realize their goals.
Community Interaction and Extracurricular Activities
Students will participate in activities held in the community, such as exchange activities and events. Students will improve their Japanese language skills through activities in which they will take the initiative, from preparation to implementation and review. Students will also develop the ability to actively participate in society and achieve self-fulfillment in Japanese.
About the Courses
・All courses are taught by Japanese instructors.
・Online classes allow students to study in their own countries at a reasonable cost.
Each course is offered on a per-month basis. However, students can choose to continue the courses for another one or three months. If you are clear about your goals, you can take the course at a lower cost.
We resumed the Japanese language course (in-person lessons) from January 2022, which had been temporarily suspended due to the effects of the new coronavirus.
---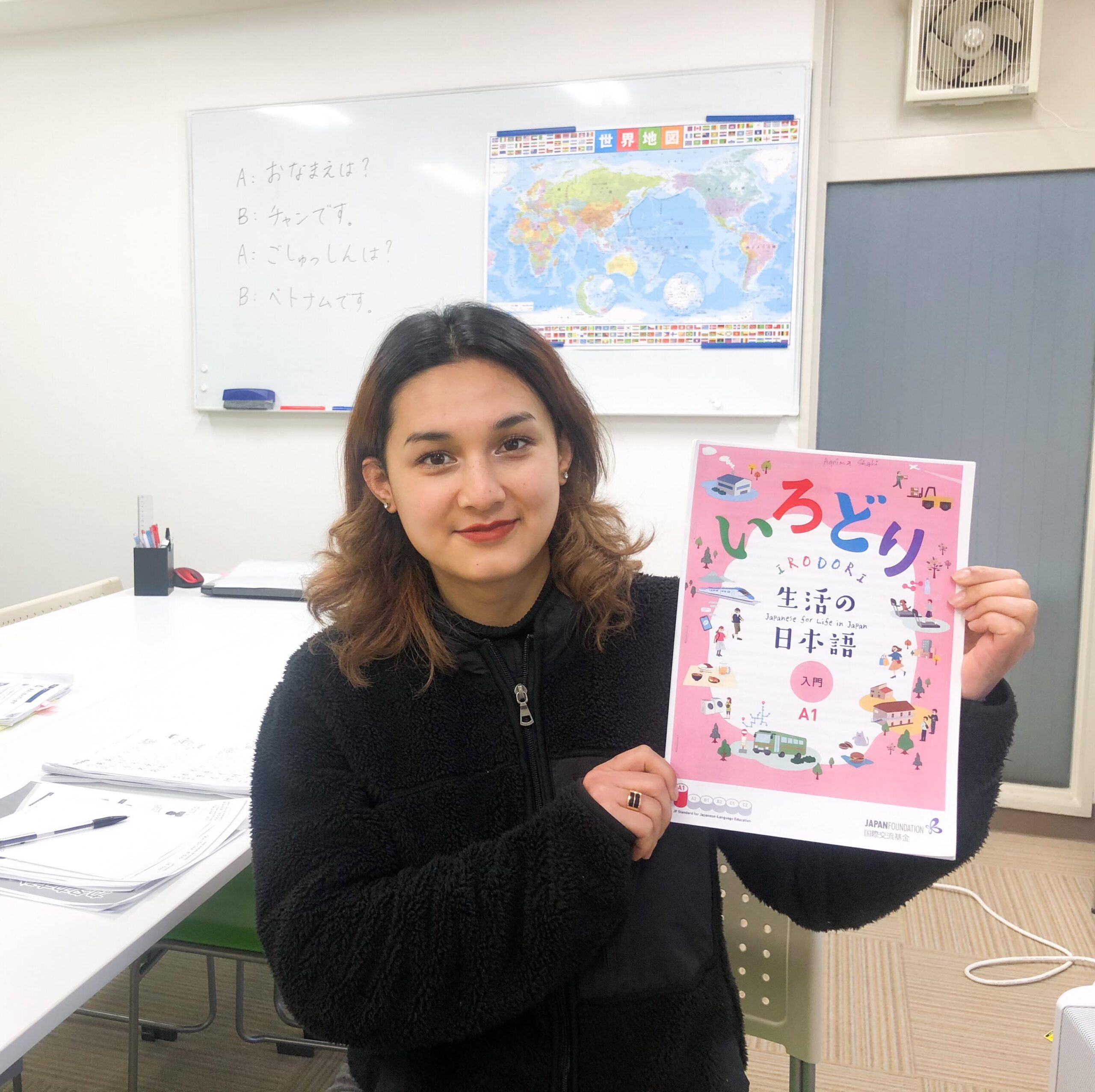 Course Guide
【Japanese Language Course (in-person lessons)】
1. Japanese Language Course
  ( in-person lessons ) Renewal !!

【Online Japanese Course】
1. Online Japanese Conversation Course
2. Online Topical Japanese Conversation Course

【Online Hirogaru Japanese Course】
1. Online Business Japanese Course
2. Online Private Lessons
  ( preparation for university entrance
  exam interviews and job interviews)
3. Online Elementary School Japanese Course

【Tokyo Hirogari E-learning】
1. Preparation for JLPT

【Working Holiday Course(Opening soon)】
1. Online Working Holiday Preparation Japanese Course
2. Working Holiday Useful Japanese Course (in-person lessons)